I needed a change of scenery so I took my laptop and headed to Barnes and Noble. Slight rant – they used to have comfy chairs spread around that you could hang out in but now they only have tables and chairs in the cafe (which requires you to purchase something to sit there). I can see the "business reasons" for making the change but I'm not happy about it. I was slightly productive but did get lured in by the neighboring DSW. I managed to get out of there without purchasing anything but I did find a shoe (see below) that I am now lusting over (they didn't have it in my size). Let the hunt begin.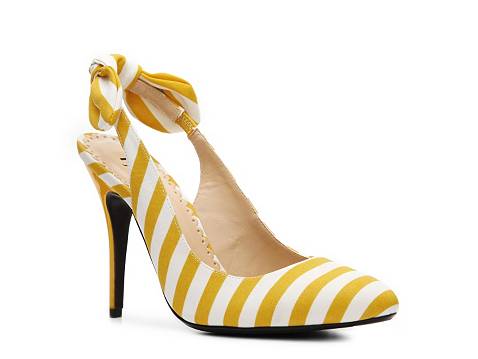 Details: Jeans, button down, tank and necklace from The Limited / Prabal Gurung heels from Target
Linking up with Pleated Poppy, Random Wednesday, Mix and Match Fashion, Style Sessions and Whatever Whenever Wednesday.